Bike Polo Group Is Here To Play... Not To Win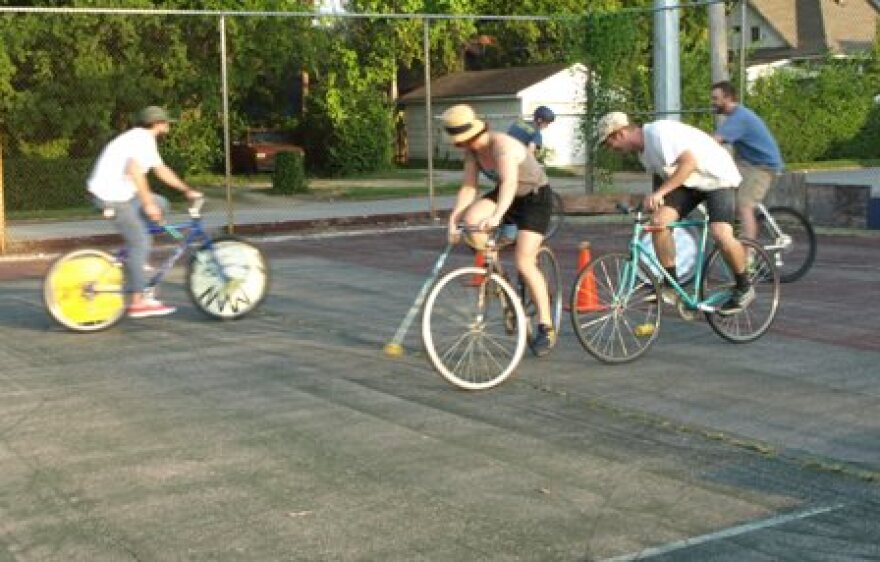 A couple of times each week, about a dozen people gather at an old tennis court in Chattanooga. They're on bikes. They bring mallets. They're here to play bike polo.
It's three on three, and they play until the sun goes down.