Jet-Set Farce "Boeing Boeing" Lands On Signal Mountain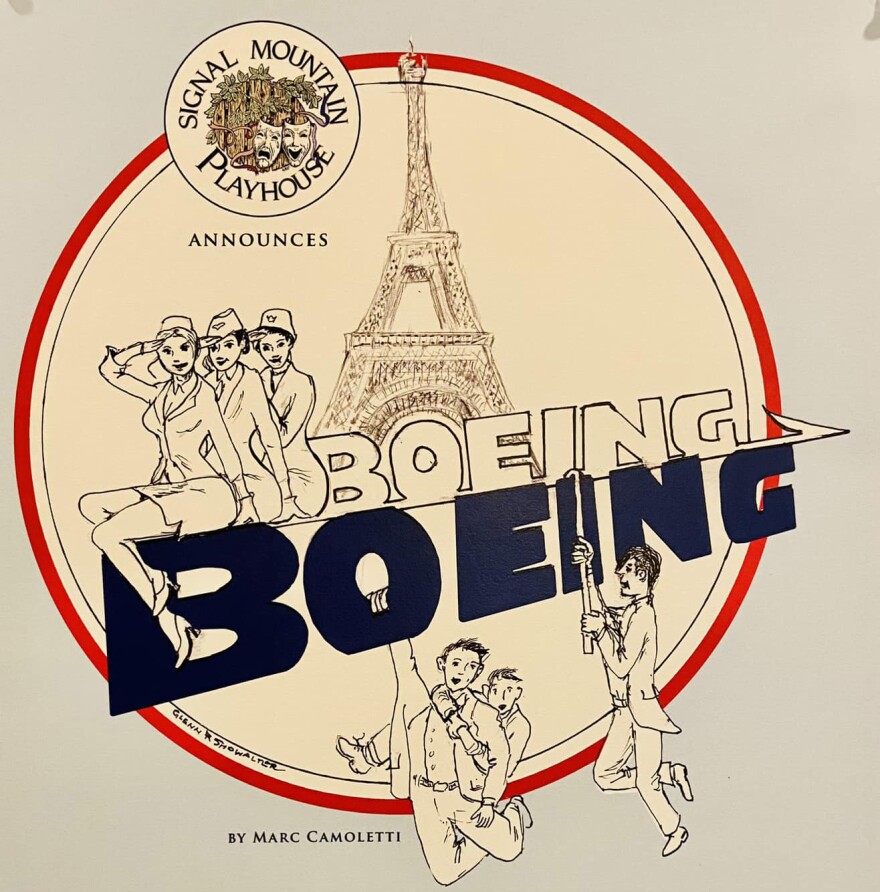 "Boeing Boeing," a French farce set in the 1960s, centers on 12 hours in the life of a bachelor called Bernard, who has a flat in Paris.
Bernard is engaged to three airline stewardesses - each unaware of the others. All is well (for Bernard) until his friend Robert comes to stay. Further complications to do with the weather and a new, speedier Boeing jet also play havoc with his careful scheduling. And when all three stewardesses land in the city simultaneously … Bernard's carefully laid plans rapidly begin to unravel.
The play, which holds the record for the longest running play in French theatre (over 35 years), was also a hit in London in the 1960's - and it was a hit again in London and in New York when it was revived in the early 2000's. But even before the revivals, the play made the Guinness Book of Records (in 1991) as the most performed French play throughout the world.
The Signal Mountain Playhouse production of "Boeing Boeing," directed by our guest Richard Nichols and starring our guests Dennis Parker as Bernard and Emma St Catherine as Gabriela, is in the Mountain Arts Community Center on Friday and Saturday February 10th & 11th, 17th & 18th and 24th & 25th starting at 8 every evening.
- Richard Winham