German Festival for a Dream Court Coming Up May 18th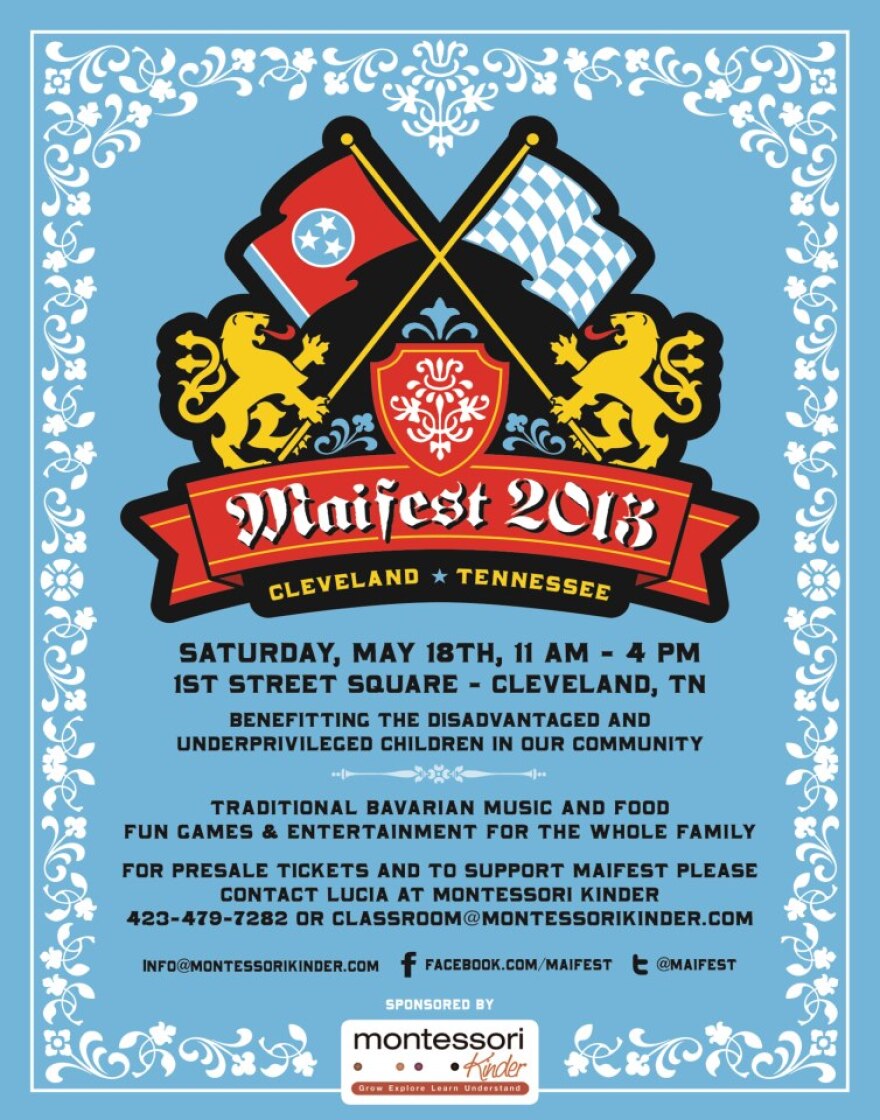 The 8th annual Maifest in Cleveland, Tennessee will benefit a Dream Court where at-risk children can play basketball.
Maifest is a German festival for May that will feature OomPah bands, German food, German beer and family activities. It began as an end of school year festival for the Montessori Kinder International School and has grown into a community festival celebration the rich culture of Germany.
Proceeds from the festival will be used to seed a program to build a basketball court in a distressed area of Cleveland. The DreamCourt program builds basketball courts in impoverished communities to promote children's health and leadership development through the sport of basketball. Montessori Kinder is teaming with the Manifest Foundation, the Nancy Lieberman Foundation and the Boys and Girls Club of Cleveland to build the DreamCourt. Donations to the DreamCourt can be made directly.
Maifest will be held Saturday May 18, 2013 from 11 am to 4 pm at the 1st Street Square in downtown Cleveland Tennessee. Tickets are available in advance by calling 423-479-7282. Ticket packages are available.
You can order two types of tickets for Maifest 2013:
The *Fab 4 Pack* ($49) and the *Power of 1* ($19)
*Fab 4 Pack* includes:
- entrance to all kids' activities for up to two children
- cover charge for our band, The WurstBrats
- up to four food plates
- one very large Maifest-Pretzel
- two original Bavarian gingerbread hearts
- all beverages
*Power of 1* includes:
- cover charge for our band, The WurstBrats
- one food plate
- one small Maifest-Pretzel
- one original Bavarian gingerbread heart
- all beverages
You will be able purchase food plates ($9) and tickets for the kids' activities ($5) on site at the day of the event.